Dear YSER Members,
While it is our hope that we will help you shorten the learning curve on understanding your child's special education rights, we realize that there may be times that you will need or want to work with a special education attorney or advocate to help you attain appropriate services for your child.
It has often been our experience that parents are sometimes unaware of how to find attorneys and advocates or know the role they can play in helping you attain appropriate services. We even hear that parents often don't know that special education attorneys and advocates exist.
As a practicing attorney and advocate, we want you to understand what special education attorneys and advocates do and where to find one. We hope these resources help.
Our best,
Jennifer Laviano
Special Education Attorney
Julie Swanson
Special Education Advocate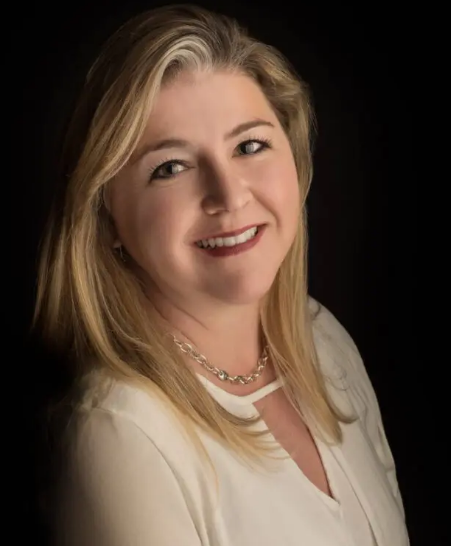 Attorney Jennifer Laviano
Special Education Attorney
Attorney Jennifer Laviano is in private practice in Connecticut. Her representation of children with special needs encompasses the full spectrum of advocacy under the IDEA (Individuals with Disabilities Education Act ), from attendance at IEP Team meetings and Mediation, to zealous and experienced litigation in Due Process Hearings and Federal Court.
Special Education Advocate
Julie Swanson is in private practice as a special education advocate in Connecticut. After her son was diagnosed with autism, Ms. Swanson decided to change careers and returned to school to obtain an additional degree as a Disability Specialist.
Her practice is exclusively dedicated to helping parents of children with disabilities obtain appropriate special education services. Ms. Swanson's website, yourspecialchild.com, is dedicated to the everyday needs of children who have autism spectrum disorders.
Check Out Our Podcast for Great Tips and Valuable Resources!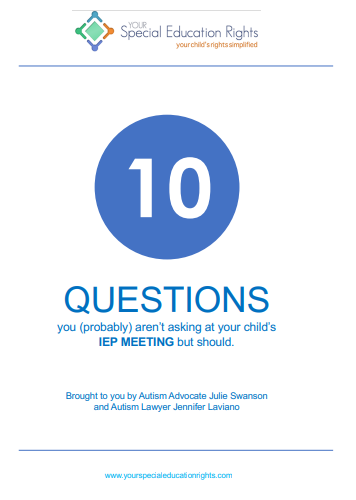 Know Your Special Education Rights
Check out our handy set of questions that will help you in your next IEP Meeting.
Our Book Has an Amazon 5-Star Rating
Take a look at what people who have already purchased our book have to say!
Wow! Awesome Guide. A must-read for parents.
Keith and Mary Jane T.
Start Here if you have a special needs kid!
BrooklynMom
A very good basic primer to read over and over again
League
The deck is STACKED against parents in special education. This book helps even the playing field!
Dave2k8
An Accessible and Informative Guide to Supporting your Child with Special Needs
P Herrick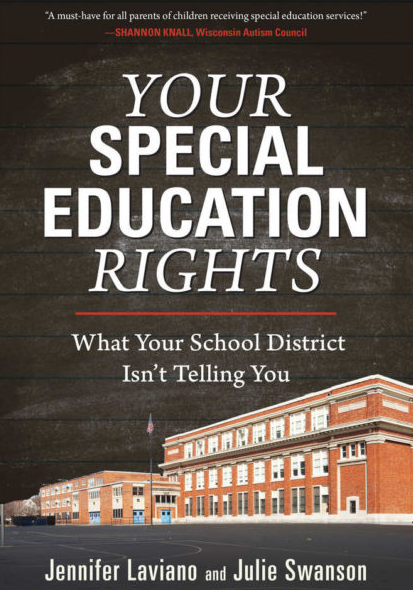 Account and Video Channel Questions